Write a
review


for a chance to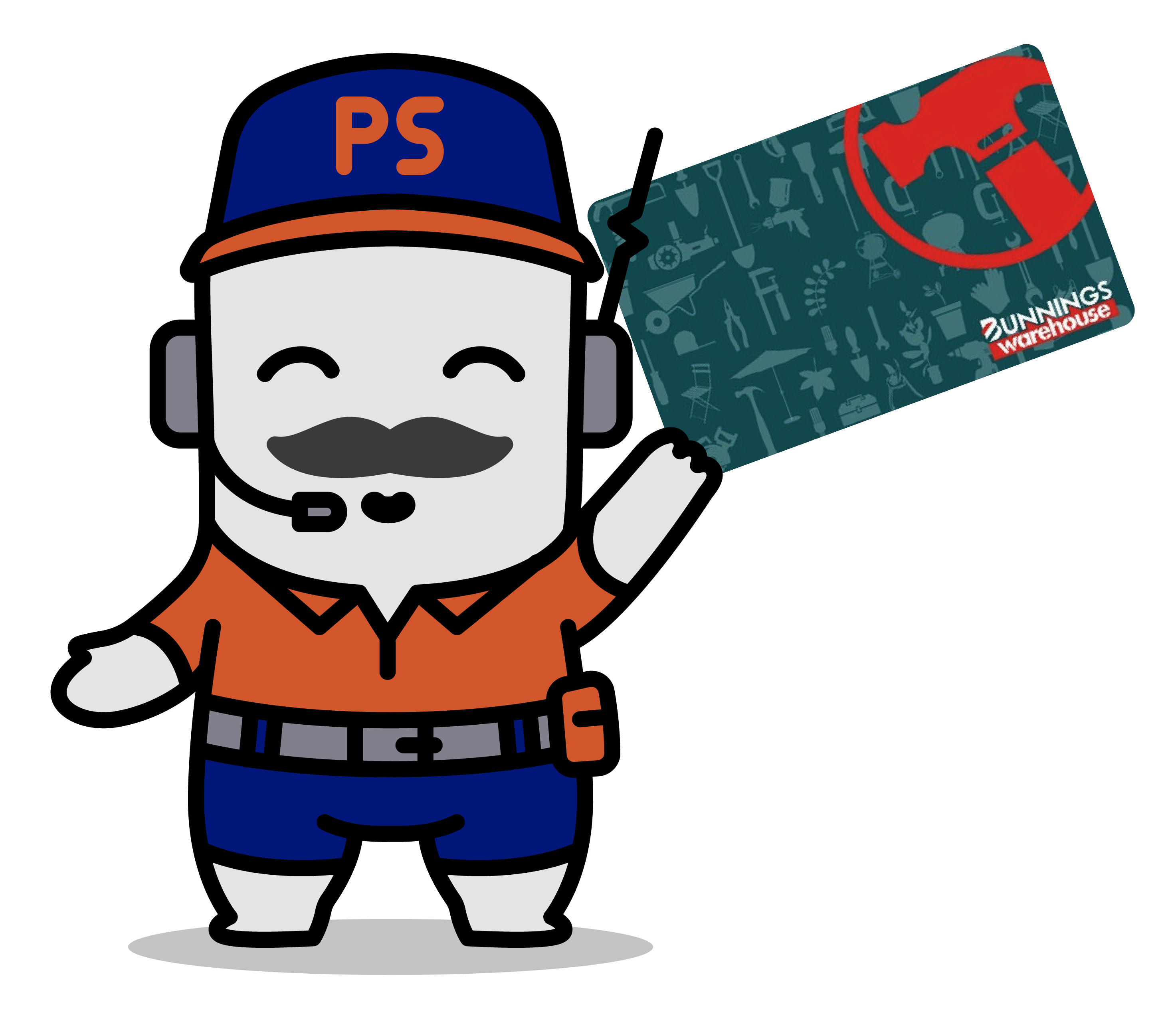 WIN

a

$100


Bunnings Gift Card

Permastik and Bunnings have partnered up to giveaway 3 x $100 Bunnings Gift Cards to 3 winners!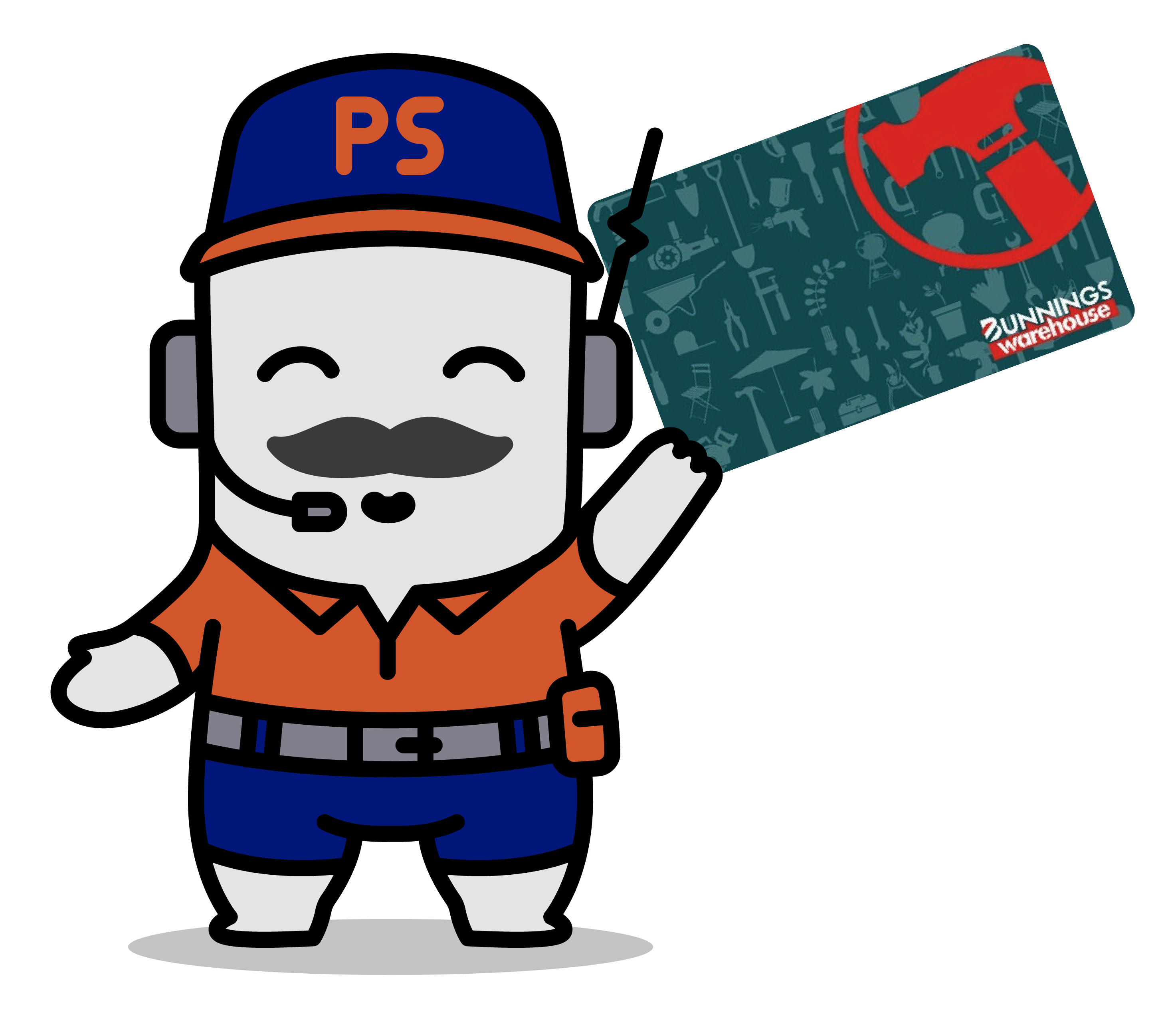 1.

Leave a review on Bunnings

2.

Forward your Bunnings review confirmation to marketing@permaproducts.com

3.

Be sure your review appears online (2-3 days)
How to Enter
1. Go to the Permastik page on the Bunnings Warehouse Website and select the product you would like to leave a review on. Use the tool below to direct you to the product page.
2. Leave your review on one of our products. Be sure to read both Bunnings Warehouse's review guidelines and terms and conditions before submitting your review.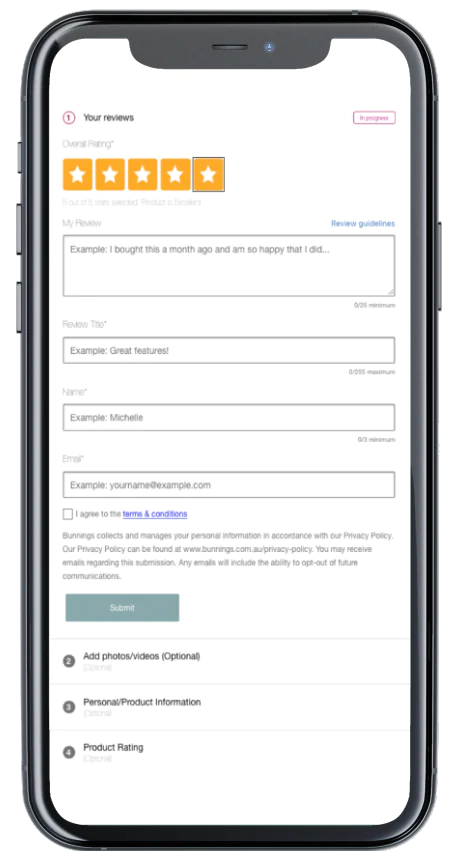 3.

Leave your correct contact details as you will be required to verify your review via email.

4.

Follow the confirmation email's prompts so that your review will be posted online.

5.

Once complete, forward your confirmation email to marketing@permaproducts.com to confirm your entry.

6.

Three winners will be drawn at random for the $100 Bunnings Warehouse gift cards.

7.

Winners will be contacted via email to receive their digital gift card.
1.

Entry is open to residents residing in Australia, aged 18 years or over ("Eligible Entrants").

2.

The following guidelines and information on how to enter and win prizes for part of the conditions of entry. By joining the competition, Eligible Entrants confirm they have read and accepted these Submission Guidelines.

3.

Eligible Entrants are allowed to review as many Permastik Pty Ltd ("Perma Products") as they choose so long as they have purchased the items from Bunnings Group Limited ("Bunnings Warehouse").

4.

To be eligible to win, entrants' submitted product review must be validated by Bunnings Group Limited and published on their website. Please note that content submitted will be used at Bunnings Group Limited's sole discretion and they reserve the right to withhold content from publication if they are deemed to violate content guidelines or any other provisions of these terms of use.

5.

In your product review, focus on your individual experiences with the product in your review – explain why and what you like/dislike about the product

6.

By submitting a product review to Bunnings Group Limited, you guarantee that you are the sole author and owner of the intellectual.

7.

Any Eligible Entrant who, in the opinion of Permastik Pty Ltd and Bunnings Group Limited, tampers or interferes with the process in any way, or does not comply with the entry process will be ineligible to win.
8.

In agreeing to submit a product review for the Permastik Pty Ltd Product Review Competition, Eligible Entrants are not permitted to submit multiple entries for the same review, use a false email address, impersonate any person or entity or otherwise mislead third parties as to the origin of any such content.

9.

All submitted reviews are subject to the Bunnings Group Limited Customer Ratings and reviews and Questions and Answers Terms of Use.

10.

All product reviews become the property of Permastik Pty Ltd and Bunnings Group Limited. By entering this competition, Eligible Entrants understand that Permastik Pty Ltd and Bunnings Group Limited may use and disclose the information provided by them by entering the information into a database for future promotional, marketing or publicity purposes, subject to any applicable privacy laws. Any personal data relating to entrant will not be disclosed to a third party without the Eligible Entrant's prior consent.

11.

Eligible Entrants agree and consent to their product review, including their name being uploaded to, published or re-published online.

12.

Please do not write a customer review that addresses any order related enquiries or issues. If you have any concerns regarding your purchase, please direct them to customerservice@permaproducts.com.

13.

This competition will be run on a monthly basis. Winners will be selected after the end of each month.

14.

Permastik Pty Ltd reserves the right to modify these rules, suspend or discontinue this competition at any time.